Vaults users based in the following U.S. states and territories can enable the trading desk
All of our clients who want to buy or sell bitcoin with Unchained must onboard to our trading desk. All clients must submit KYC/AML information in compliance with U.S. regulations.
Below are the states and territories approved for trading: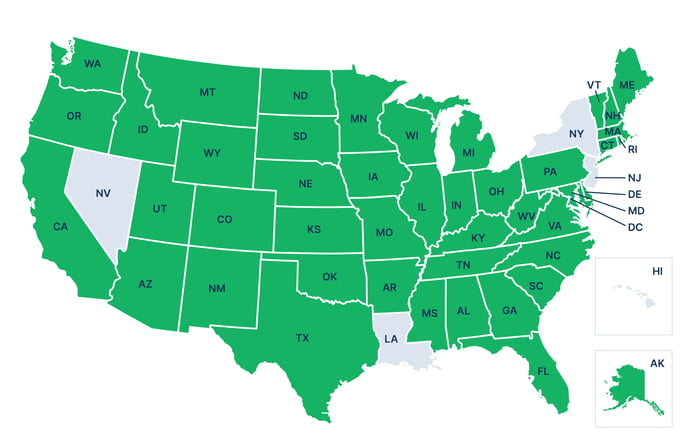 Alabama
Alaska
Arizona
Arkansas
California
Colorado
Connecticut
Delaware
District of Columbia
Florida
Georgia
Idaho
Illinois
Indiana
Iowa
Kansas
Kentucky
Maine
Maryland (excl. DC)
Massachusetts
Michigan
Minnesota
Mississippi
Missouri
Montana
Nebraska
New Hampshire
New Mexico
North Carolina
North Dakota
Ohio
Oklahoma
Oregon
Pennsylvania
Puerto Rico
Rhode Island
South Carolina
South Dakota
Tennessee
Texas
US Virgin Islands
Utah
Vermont
Virginia
Washington
West Virginia
Wisconsin
Wyoming
Caution: We only support settlement via wire transfer at this time. We will not automatically deduct funds from your bank account via ACH. Trades executed prior to 3 pm CT are due same-day at 5 pm CT. Trades executed after 3 pm are due next business day by 5 pm CT.