Are Unchained Capital keys held by a third party to custody bitcoin assets?
No. Unchained custodies our own keys.
How we custody keys:
Our multisig vaults utilize Unchained as a backup key signer. These backup keys are protected by our in-house security model and are geographically distributed. While we can't reveal specific details, know that a third party never holds our keys.
Our partnership with Kingdom Trust:
Unchained has a strategic partnership with Kingdom Trust, a subsidiary of Choice. Kingdom Trust is a trusted third party for our loans and multi-institution vaults. On your loan or multi-institution vault, your key is highlighted in green, while the Unchained and Kingdom Trust keys are greyed out and show the company logos.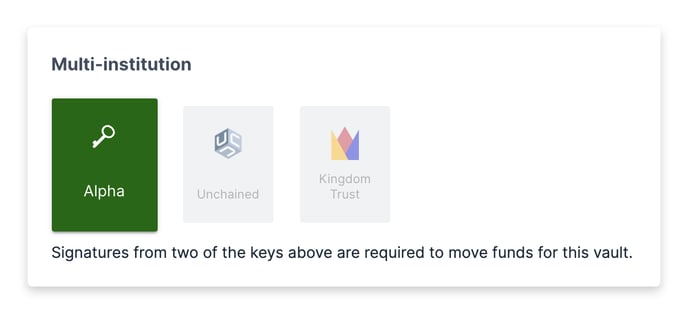 For more information about Kingdom Trust, see our announcement on the Unchained blog.